3 tags
So-Cal Hurrah
It's been an eventful past few days, full of celebration and family time. I really loved spending time with my sister, with the little time we had, because there really is nothing like sibling shared humor, nuanced family understanding, and obviously shared DNA. She's the ultimate kitchen queen. She made us homemade mochi in 20 minutes, a couple hours before she got on...
1 tag
Heart
My sister is home! It's been a long while since it's been just us four. For the record, David has been the greatest, most welcome addition to our family. The minute my sister came home, of course my mom would take her on a guided tour around the house, even though she was just home a month ago. It's all such a familiar sight, from all the countless trips we've made to and...
2 tags
Documenting Good Things
I'm silly. Every time I come back to LA, I'm convinced it's where I'm supposed to be, and I ride this must come back high until I go back to SF, where I usually feel the same way. But this time around (as I often convince myself), it feels different. LA feels more grounded, more comfortable, and really where I should come back to. Who knows how I'll change once I have...
3 tags
Le Sigh
The weather has been phenomenal in LA. Windows down at night, with not a hint of chill. I've been making the house stuffy and hot with all the baking I've been doing - definitely not helping with the heat. Today I baked a fig, rosemary, flaxseed meal, poppy seed tea cookie, and it wasn't as sweet as I would have liked, but it'll do. I'd definitely skip the...
3 tags
3 tags
Mother's Day
Lately I've been thinking a lot (surprise, surprise) about how hard it is to be a mother. Not only is it the furthest thing from my mind, but even if it weren't so far, it's also not something I think I would be capable of. As must as this "do-chal" (one of my nicknames in college - which stands for domestically-challenged) has turned into a moderately domestically...
2 tags
Watch
Ryan apparently wants to put 10 pictures of Brandon on his wall, because he (Ryan) would be totally fine with it. FrIends who make home feel like home. 
3 tags
LA Lovin'
On this common theme of being reminded of how awesome Los Angeles is, I need to give Venice Beach some creds. Christine, Liz, and I went to Venice for brunch, where we stuffed our faces like proper ladies at 26 Beach Restaurant, then went to Intelligentsia (where people take their coffee way too seriously). As pretentious as the coffee culture can get, I can't deny that I love a pretty...
3 tags
Mmmm.
I want to capture and remember good days (like today), bear with my monotonous recount.  Christine and I decided to head over to UCLA to take a walk down memory lane. I'd forgotten how beautiful the campus is - especially in juxtaposition to the Tenderloin, where I live now. We had lunch at CCC, which never disappoints. I've been trying to run outdoors more, because...
2 tags
2 tags
Granola Part II
I love having "free" ingredients at home. Here's my attempt at granola again, and it was much more delicious this time around just using the stuff my mom had at home. I like her selection of fruit that I can't afford on my own, so much better.  Rolled oats, quinoa, coconut flakes, raisins, chopped almonds, ground cinnamon, ground ginger, flax seed oil, maple syrup,...
3 tags
Home Sweet Home
It is really great to be home. I came home to a muggy, humid, rainy LA, not feeling particularly enthusiastic, but was soon too happy to be with my girlfriends (who took me straight to lunch from the airport) to retain any negative dispositions. My parents love redo-ing stuff in the house, so when they do, they don't tell me, and they wait for me to come home to see if I notice. Today, I...
4 tags
Nothing Good Company Can't Cure
  After the whirlwind of finals and learning a few valuable life lessons (ones that have been "learned" so, many times now), I finally had a full day of pure bliss, even with peeking affliction in between. Jessica and I made lunch (below - thanks to Bae and her food blog prowess) and walked through Chinatown to go to a bookstore in North Beach (City Lights Bookstore). It was so...
4 tags
Roasted Tofu + Kale + Cauliflower
I wasn't that happy with this dish, because I roasted the tofu with grape seed oil, garlic, lemon zest + juice, and salt + pepper, and I discovered that lemon zest really isn't that delicious roasted. But it was salvageable by putting some sesame oil and a little bit of soy sauce over the tofu (and sriracha makes almost anything ok). I also roasted the kale with grape seed oil and...
2 tags
Literal Mint Tea
I copied the mint tea that I saw Bae drinking from Philz the other day; this is less fancy for sure. Just fresh mint leaves and a squeeze of lemon. Deliicious. 
4 tags
Homemade Pesto Quinoa + Balsamic Roasted Brussel...
I've been meaning to make some homemade pesto since finals started, but I am proud to say that I've exercised enough restraint to wait til now. For the pesto, I just used the ingredients I had at my house which ended up being arugula, spinach, fresh garlic, sunflower seeds, olive oil, and parmesan, and for the pesto quinoa, I added mushrooms, black beans, and tons of lemon...
3 tags
5 tags
Honey-Toasted Sunflower + Flax Seeds
I toasted some raw sunflower seeds with honey & a lil sugar, and sprinkled it with sea salt - all in the name of procrastination. It was really good on top of some greek yogurt drizzled with honey.  At 4:30 today, I shall be a free woman! Goodbye and Good Riddance, 2L. 
3 tags
Brussel Sprouts
I'm trying to get rid of all my veggies before I go home to LA on Monday, but I just keep buying more. Today's lunch was roasted brussel sprouts and asparagus, grilled red-wine chicken, cilantro-lime quinoa, and a side of diced avocados. What to make tomorrow (highlight of my life, these days)? 
3 tags
Beets
A rendition of yesterday's breakfast. Today I cut up some beets, caramelized red onions, and sprinkled goat cheese on top. I should start exploring other ingredients, but I feel like I'm running out of vegetable selection already. 
3 tags
Cilantro Quinoa Soup
I also was inspired by this recipe here. She has so many great recipes that I want to try. Instead of shrimp, I put some grilled lemon chicken on top of the soup - with plenty of extra cilantro, lime, and diced avocados. 
2 tags
Homemade Granola
This was my first time making home-made granola. The cost of the ingredients may or may not be less than buying pre-made granola at the store - depending on what you already have at home - but it was a cool experience. I can't really tell if it tastes good or not.  Oats, rye, barley, wheat hot cereal from Trader Joe's, chia seeds, flax seeds, dried cranberries, baby raisins,...
1 tag
Wannabe Veggie & Egg Tower of Power
Bae showed this recipe to me last year from here, and I came across it and made it for breakfast. I'm fervently trying to document, because I know once finals are over, I won't blog and perhaps won't even cook, haha.  Roasted sweet potatoes + sugar plum tomatoes, caramelized onions, mushrooms, spinach, with a poached egg on top. 
1 tag
Cooking, cooking.
Another edition to some fun I have been having, with pretty much the same ingredients.  For Breakfast: Left over orzo from the night before with asparagus, spinach, and broccoli, a poached egg, and some apples.  For Lunch: Caramelized onions & zucchini, spinach & arugula, and grilled chicken over flatbread.  Homemade granola next?
3 tags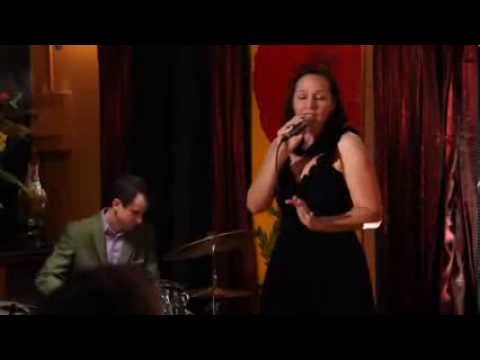 3 tags
2 tags
3 tags
1 tag
What a Transient Life
Bae has the good habit of tabbing beautiful quotes from everything she reads. She has a whole wall full of scribbled-on post-its of her favorite quotes; here's my favorite from her favorites.  "He still had the power to stagger her at times - simply the fact that he was breathing, that all his organs, were in their proper places, that blood flowed quietly and effectively through his...
1 tag
2 tags
Wise-Idiot
It would feel wrong to let a finals season pass without writing a blog post (a handy procrastination mechanism that I've discovered since I was little). This tumblr has really chronicled my stumbling yet always grateful self through my first two years of law school. Always in hindsight, nothing is that horrible - our brains (or maybe just mine) programmed to cling on to good memories (things...
1 tag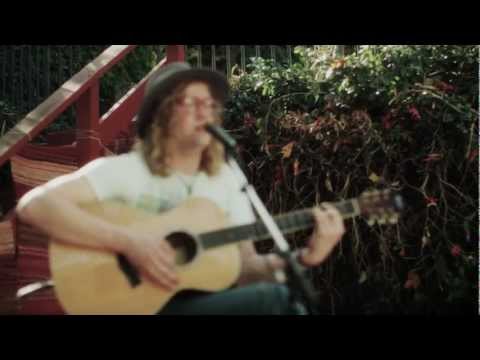 End of Courtship: Click to Read →
Painfully on-point. 
1 tag
On Living Before You Die
"This was the closet I've been to facing death, and I hope it's the closest I get for a few more decades. Having lived through it, I can now say this to you with a bit more certainty than when death was a useful but a purely intellectual concept. No one wants to die. Even people who want to go to heaven don't want to die to get there. And yet, death is the destination that...
Why I Still Believe In Marriage
Loved this piece by Michelle Lamont.  I'm 25, which means I'm of a generation that's supposed to be super cynical about marriage. I'm totally aware that 50 percent of people who say "till death do us part" will actually part when one of them gets bored and fucks a co-worker or starts spending all of their money on big screen TVs and booze. I know that the idea of monogamy is really kind of crazy...
5 tags
You Are Boring
yourmonkeycalled: Here's the full text of a piece I wrote for The Magazine a few months ago. I really enjoyed writing it, and would like to thank Marco once again for publishing it there. If you haven't checked out The Magazine yet, you should. Anyway, here's why you're a total snooze: Everything was going great until you showed up. You see me across the crowded room, make your way over, and...
2 tags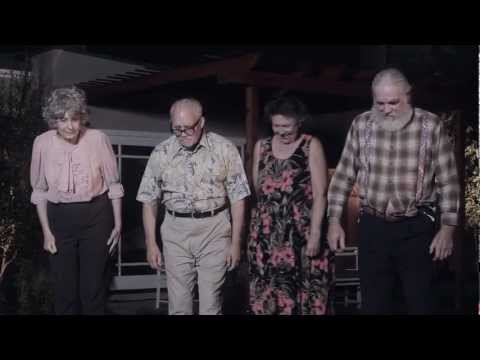 5 tags
"Accepting mortality means deciding what you want on your tombstone. Failing to..."
– Edward Chambers 
"We have to recognise that there cannot be relationships unless there is..."
– Cornel West
하나님은 너를 지키시는 자
하나님은 너를 지키시는 자 너의 우편에 그늘되시니  낮의 해와 밤의 달도 너를 해치 못하리  하나님은 너를 지키시는 자 너의 환난을 면케하시니  그가 너를 지키시리라 너의 출입을 지키시리라 눈을 들어 산을 보아라 너의 도움 어디서 오나  천지 지으신 너를 만드신 여호와께로다  하나님은 너를 지키시는 자 너의 우편에 그늘되시니  낮의 해와 밤의 달도 너를 해치 못하리  하나님은 너를 지키시는 자 너의 환난을 면케하시니  그가 너를 지키시리라 너의 출입을 지키시리라  눈을 들어 산을 보아라 너의 도움 어디서 오나  천지 지으신 너를 만드신 여호와께로다 눈을 들어 산을 보아라 너의 도움 어디서 오나  천지 지으신 너를 만드신 여호와께로다  여호와께로다 
1 tag
Hit the spot